OUR PRODUCTION AND SUPPLIERS
CMT PRODUCTION
We produce our garments as a CMT production (Cut Make Trim) which means that our garment manufactures only produce the garments and we control all the parts which the garment consist of, meaning we supply the materials to the factory (fabric, buttons, zippers etc.), in this way we can control that our components are as sustainable as possible.
MATERIALS
All our materials suppliers we chose carefully based on their approach to sustainability. Most of our material suppliers have some kind of certification, which insures us that the production of is equivalent with Eksempels standards. We aim to use materials that are produced in Europe.
 
SUSTAINABLE MATERIALS / A SUSTAINABLE CHOICE
Sourcing sustainable materials is challenging. It is not as straightforward as with conventional materials, it is still a new direction and it is depending on the drive of passionate inventors.
Dedicated developers who see the problems caused by the fashion industry and trying to do better, trying to think different – not only thinking organic solutions but also seeing the value of reusing waste or developing new sustainable methods of processing raw material.
We, at Eksempel, see our sourcing of sustainable materials as work in progress, we can always do better and we are driven by a curiosity of finding the most sustainable choice.
There are a lot of different opinions and myths on what sustainable is;
one fabric can be produced by the strictest rules, but still have a high impact on the environment, a raw material can be easy to grow but very toxic to process. It is a constant evaluation of cost for the environment, the qualities of the fabric and a dialogue with our customers.
Visiting fairs to seek out new suppliers, using our network to share knowledge, doing seminars and seeking information about the development within sustainability. Constantly in dialogue with our suppliers and discussing the impact of the choices we make.
OUR CHOICE OF
MATERIAL SUPPLIERS
GOTS certified organic cotton
Dragoni was established 1929 in Italy, always on the cutting edge as far as quality and environmental respect are concerned, in 1996, Dragoni earned the OEKO-TEX Standard 100 for cotton fabrics, a guarantee that products are free from harmful and unhealthy substances. Many articles are GOTS certified / ecological labelled even with stricter tolerances than legally recognized.
Organic cotton and recycled polyester
Olmetex, a Como-based company established in 1954 with a focus on water-resistant technical fabrics. Since 2010 the Company has committed itself to eliminating the use of harmful substances by adopting a greener approach;
including new machinery, transforming and optimizing the production cycle; a cogeneration plant was installed capable of self-producing electrical and as well as thermal energy for heating the factory.
Olmetex have recently started developing sustainable fabrics and we are glad to use their very duarable fabrics for outerwear.
Ecological Textiles is a webshop with wide range of sustainable fabrics. Ecological Textiles stands for environmentally sound production, fair trade and quality. Ecological Textiles is GOTScertified. Wax impregnated cotton originated in the sailing industry. For centuries, sailors have been aware that wet sails are more efficient than dry sails and have impregnated their sails with fish oil, and later with linseed oil and paraffin. As a side effect, impregnated cotton turned out to be water repellant.
Ecological Textiles developed its own variety of wax impregnated fabrics, combining GOTS cetified organic linen and organic cotton with beeswax from sustainable production.
Organic silk
SEIDENTRAUM is a wholesale and online shop of organic textiles situated in Germany.  
For their range of organic silk, they corporate with SABA as sub-suppliers of organic silk:
Sichuan Alkena Biodynamic Agriculture
Organic Silk
Produced by SABA in Sechuan/China, Sichuan Alkena Biodynamic Agriculture. The organic silk production meets the requirements for "controlled biological production/husbandry" (kbT). Ecological and social principles are of great importance in the production process.
Quality criteria:
- Bio-dynamic agriculture for the mulberry trees
- No appliance of pesticides
- Manufacturing without heavy metal salts and harmful chemicals
- Fair wages for the workers
In the fabric processing of organic silk (boiling, twisting, weaving and dyeing) only non harmful and environmental safe chemicals, meeting the requirements for "controlled biological production/husbandry" (kbT), are used.
"This fabric has been produced according to one of the most stringent natural textile standards. All production companies are GOTS certified (spinning, dyeing, knitting and weaving). Since the dealer chain is not completely certified, the product can not be offered by us as "GOTS certified". Nevertheless, it is a matter of high-quality organic quality, which guarantees you the highest possible standard for ecological and social sustainability." Source www.seidentraum.biz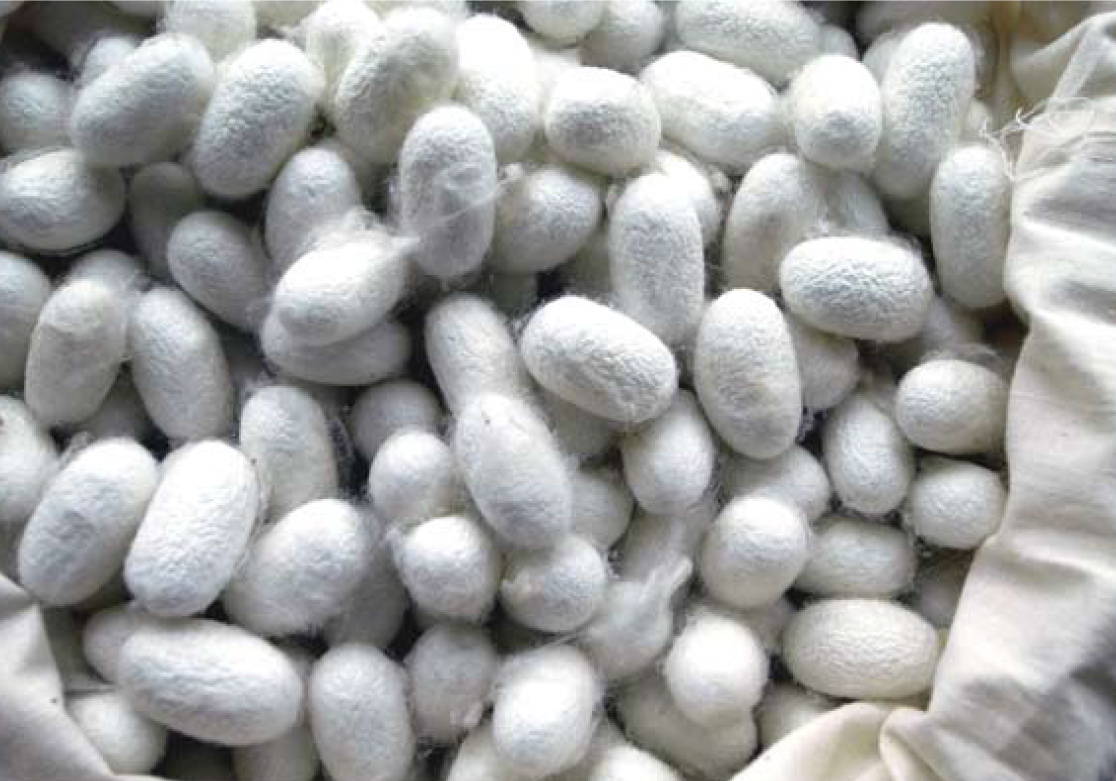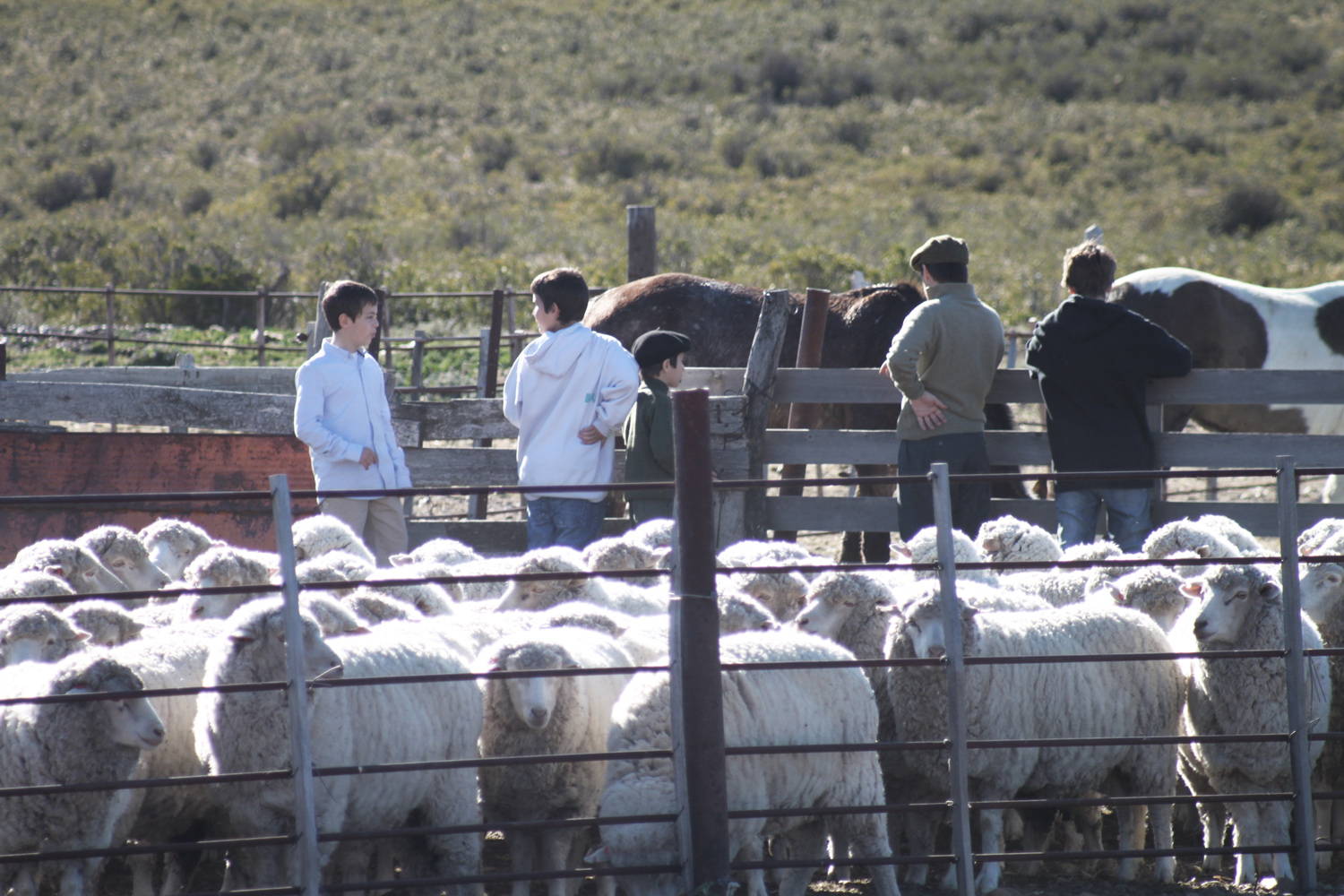 GOTS certified organic wool
FILATURA DI POLLONE production is diversified in woolen, open-end and carded ultrafine yarns. Filatura di Pollone is situated in Italy.
For their range of GOTS certified organic wool, they corporate with Furhmann as sub-suppliers of wool tops.
Furhmann is situated in Patagonia, Argentina, they have been GOTS Certified for wool tops since 2010.

The Organic GOTS certification aims at achieving the best possible practice along the productive process. To understand the concept some of the examples are; farmers must audit their pastures to prevent erosion and desertification, they must use only veterinary products that are accepted and duly registered, they need to have all workforce registered and under good working conditions, transport of wool from farm to mill and from mill to port needs to be done on a low carbon emission vehicle, the industry involved must use authorized products, ensure a proper water treatment as well as reducing pollution as much as possible. All the labor force involved must comply with the local law, etc.

PATAGONIAN NATURAL FEATURES

At this stage a mention has to be made regarding the production of organic wools in Argentina. The area known as Patagonia, is by definition the 10th largest desert in the world with a cold, dry and sunny weather throughout the year on most of its extension. This climatic condition acts as a natural deterrent for flies and parasites making it almost unnecessary for farms to require the use of pesticides or Mulesing practices. It also makes farms poor in pastures and sheep graze in very low ratios per square mile. Sheep are gathered only three times per year: once for shearing, once for marking and once for eye skirting. This low population density is an advantage from the moment it prevents the spreading of diseases. All these reasons make it fairly easy for growers to obtain organic certification and organic production has been increasing rapidly in the past years.

Argentine wools tops are certified as Organic by GOTS and are certified as Non Mulesed by SENASA.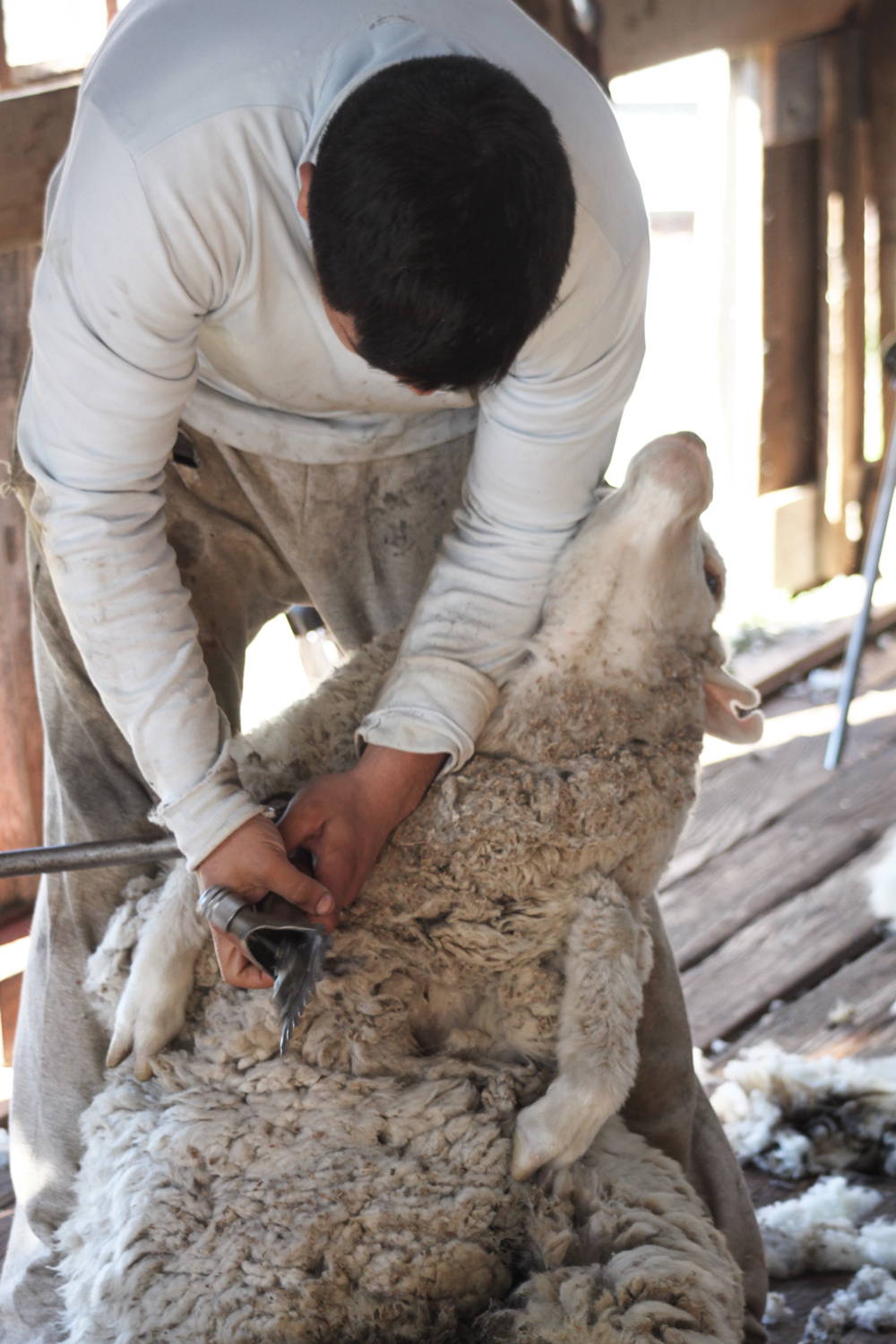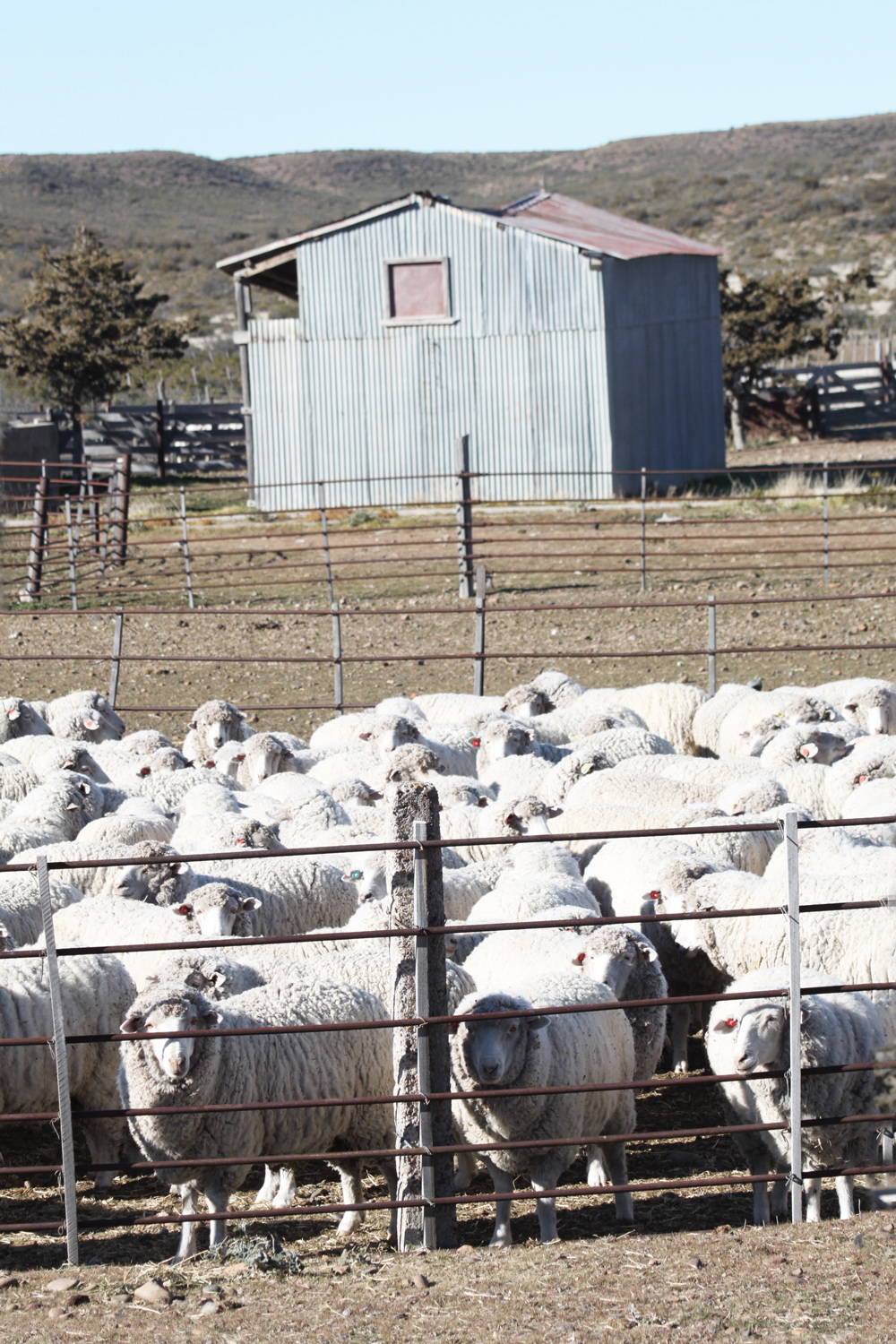 Pre-consumer waste
FILATURES DU PARC, wool yarn made from industrial textile waste. Filatures Du Parc is situated in France.
The yarn product is made from recycled fibers. With Filatures Du Parc patented yarn manufacturing process, it is ensured same quality of yarn fibers as virgin yarn. The yarn is made from industrial textile waste. Filatures Du Parc collect knitted panels waste (pre-consumer waste) from European knitters, meaning cut-off pieces of knitted yarn from cut and sew production. Therefore no polluting dyeing and the process cuts down on water and energy consumption.
Recycled wool has the highest possible classification for fibres (class A) in the Made-by environmental fibre benchmark.
Visit the MADE-by environmental fibre benchmark site: www.made-by.org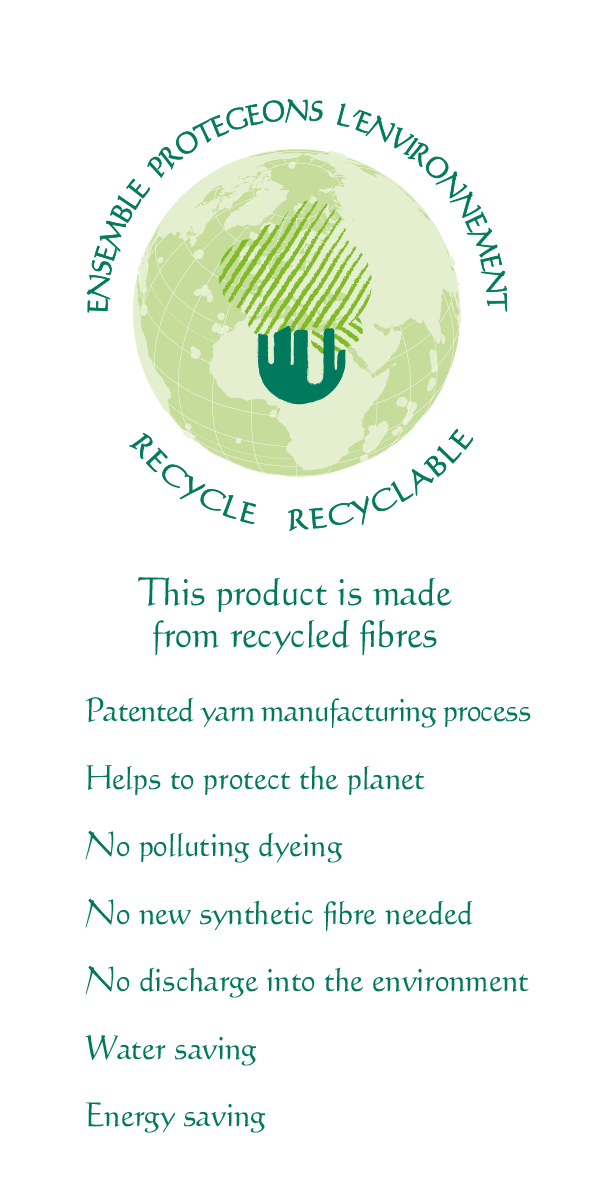 Lyocell bamboo has the highest possible classification for regenerated fibres (class B) in the Made-by environmental fibre benchmark, and is considered more environmentally friendly than other lyocell products that are based on forest trees.
Bamboo used for the Expert Fibres fibre, grows naturally in abundance. It is harvested by hand and carried manually to collection points. The selected bamboo species does not require any irrigation, pesticides or fertilizers, and does not repress food production as it thrives in barren soil conditions not suitable for food crops.
The closed loop lyocell technique significantly reduces water consumption and also eliminates the use of hazardous chemicals by using the organic solvent NMMNO in the production process. This solution is recycled and reused, along with the water involved in the process. Thus, there are no residues of harmful chemicals, and the process results in long, strong and durable fibres.
Supplier of buttons with GOTS certified articles and buttons made of recycled materials.
Sustainable corozo buttons
Founded in 1962 the initial choice to use natural raw materials, coming from renewable sources such as corozo, whose collection derives from spontaneous and periodic vegetations, continued with the mother-of-pearl, the horn, the wood, using gradually increasingly natural colors and pursuing, with the exclusive and original EURA® material, the elimination of chemical pollutants in every process. Bottonificio Padano uses energy from renewable sources. Since 1982, all the water used in every production activity, including that used in dyeing and tumbling, is purified, and reused, in a "closed cycle" path, without any release into the external waste.
We use Coroze buttons from Bottonificio Padano.
Corozo (also known as "tagua") is a natural and ecological product, and its periodical picking from wild plants helps maintain the plentiful presence of the vegetation, thus contributing to the reduction of the dramatic effects of deforestation in those areas.
Sustainable zippers
Weaving, stitching, dyeing, cutting, moulding, plating, assembly and the construction of all equipment is Made in Italy, Made by LAMPO from the beginning to the end, with ensuring compliance with all applicable Italian and European environmental, occupational safety laws and respect for the workers themselves.
The weaving facility is equipped with photovoltaic panels, with resulting energy sufficient to produce more than 150 km long zip, saving over 23 tonnes of CO2 into the atmosphere annually. Products are certified by Oeko-tex Standard 100 in class.
We use Lampo Newlife™ zipper. The zipper-tape is made of Newlife™, a material made of post-consumer PET bottles.
The Newlife™ yarns are produced entirely in Italy, fully traceable and 100% produced from the processing of post-consumer PET bottles. The process is a non chemical process.
MANUFACTURING OF
GARMENTS IN EUROPE
We chose to have our garments made in Europe
The labor in Europe might be a little more expensive compared to other parts of the world, but the money is often well spent for many reasons.
We want the workers to be paid fair wages for their labor, have the choice to unionize and have acceptable working hours.        
The shorter distance minimizes the energy/fuel needed for shipping. So, less pollution, less CO2 emission.
It is easier for us to visit the factories when they are located closer to home. Actually we do that. Not only for the obvious reasons, it is much easier to communicate with people we have met in person, but also to assure that working conditions are satisfying, meeting the environmental and ethical requirements of the European Union.
Our production of our garments is carried out in 3 factories: