SUSTAINABILITY / SETTING A GOOD EKSEMPEL
/ has never looked this good
Eksempel is an independent fashion label with a vision to set a sustainable example in an industry known for being, second to oil, the most polluting industry in the world. Sustainable fashion is a paradox in itself - and there is no easy answer in solving this wicked problem.  
Eksempel is the love child of long time friends and designers Pernille de Place Winther and Berit Konstante Nissen. For more than sixteen years, Eksempel has been a creative playground and set an example in contemporary responsible designs with quality and longevity.
Eksempel makes ready-to-wear, season-less clothes, all with a focus on superior details and functionality, produced with sustainable materials and in an ethical, transparent and inclusive mindset.
" We have always sought to make clothes that were long lasting and in that sense sustainable because they had longevity in a market dominated by throw-away culture. After years of designing garments with that as an aim, we take our vision of sustainability a step further".
The concept is the result of several years searching for new ways of working and researching for new suppliers of sustainable materials, not only thinking organic solutions but also seeing the value of reusing waste or developing new sustainable methods of processing raw material. Eksempel incorporate circular design principles in all products to minimise environmental impact.  
" We want everyone to be able to choose ethically produced and sustainable clothes regardless of income".
Eksempel.com provides with the opportunity to engage directly with customers and elude the traditional retail mark-up.
"Also, it was paramount to us, that not only the product itself be sustainable or as close to sustainable as possible – we also insisted on finding suppliers that have high ethical and environmental standards."
All garments are produced in Europe and materials are sourced as close to home as possible.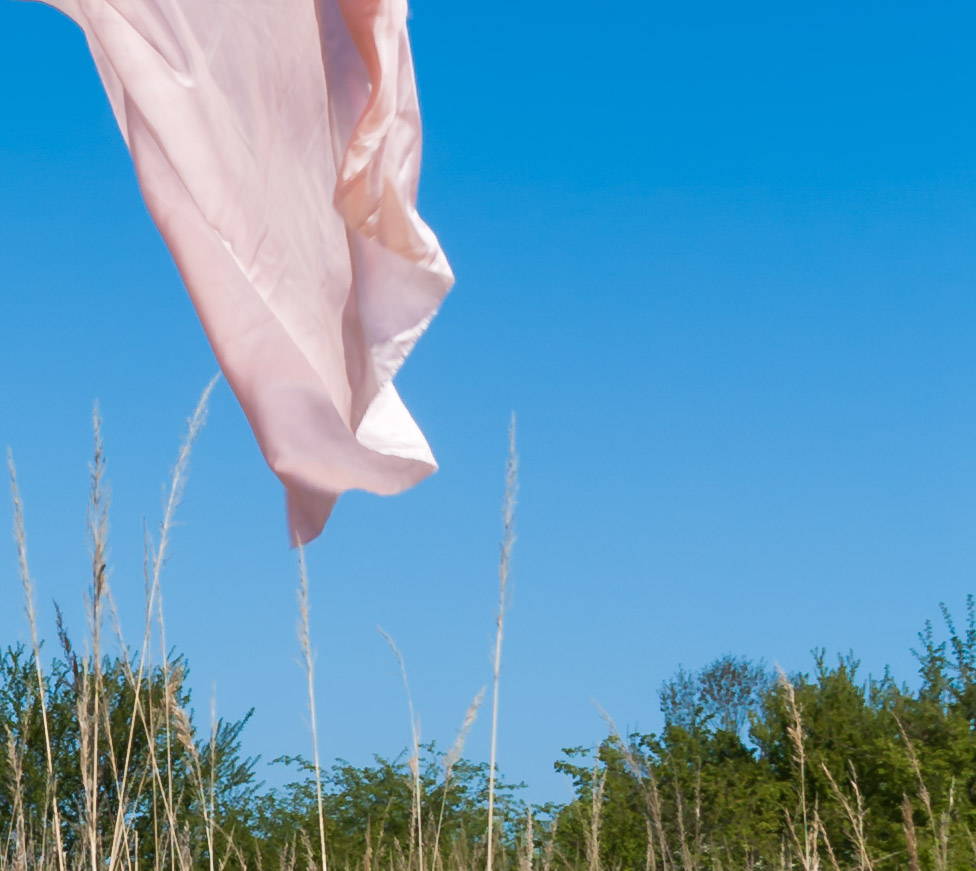 SUSTAINABLE MATERIALS
/ Choosing the best for the planet and the people living on it
When designing a garment we are drawn to good craftsmanship that stand the test of time and high quality materials that age with beauty. Also it is of utmost importance that the materials we use has been produced under proper working conditions and without hazardous chemicals. We ask our suppliers and ensure that it is made according to an approved certification, such as GOTS, REACH or Oeko-tex.
Click here to read more about our sustainable materials.
TRANSPARENT & HONEST PRICING
/ Directly to you
Eksempel's collection is sold exclusively on eksempel.com.
In traditional retail the price of a garment is marked up several times. First by the brand itself, then by the retail store, meaning the cost price would be marked up 6 to 8 times.
Costly sustainable materials increase the production´s costs, so in order to make great and non-toxic clothes we have cut out the retail part and we sell directly to you and are honest and transparent about our pricing.
You can follow the development and production cost of every piece of clothes in our webshop, see what the fabric cost is, the labor and transport costs. We want to disclose how each of our pieces came to be so you as customers to make the most informed choices when you shop.

Click here to read more about our transparent prices.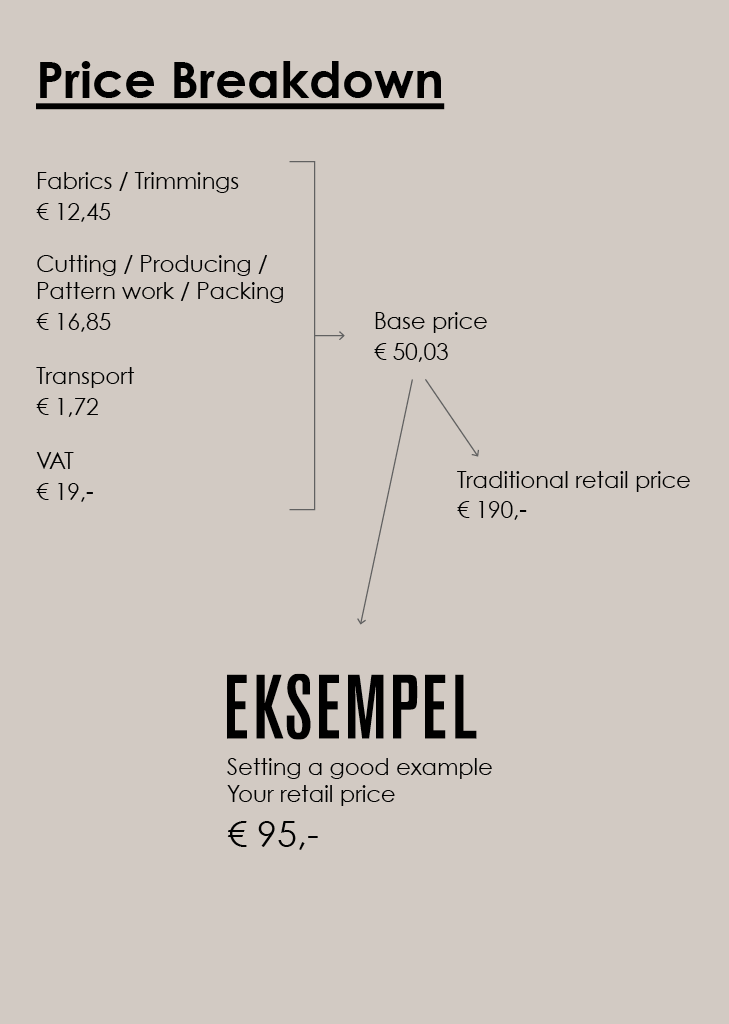 TRANSPARENT PRODUCTION
/ Showing you how
Working in a industry that has a reputation of being non-transparent, we want to support transparency by showing what, how, where. We are transparent in all we do, why not, we make good garments in a good way and we want to show you how it is done by us.
You can read about our suppliers, find their contact info and see the product journey from idea to finished design.
Click here to read more about our factories and our suppliers.
PACKAGING
/ Rethink
We always try to rethink the use of materials surrounding our products and eliminate redundant use.
We have eliminated plastic in our product wrapping. Instead, all our products are wrapped in recycled cardboard. There are neither hangtags with style info (style no./size) nor safety pins on the garments; all information is stamped on the cardboard wrapping. Our neck-labels are made of organic cotton.
For our shipping bags we have teamed up with Original Repack, a returnable and reusable packaging system.
It is a sustainable alternative for packaging trash and throw-away consumerism. We ship all our customer orders in Original Repack. These bags can be re-used up to 20 times. In this way, we contribute to a little less waste.
Click here to read more about Repack.
Our Instagram feed - click to see more