THE JOURNEY OF A GARMENT
From idea to finished garment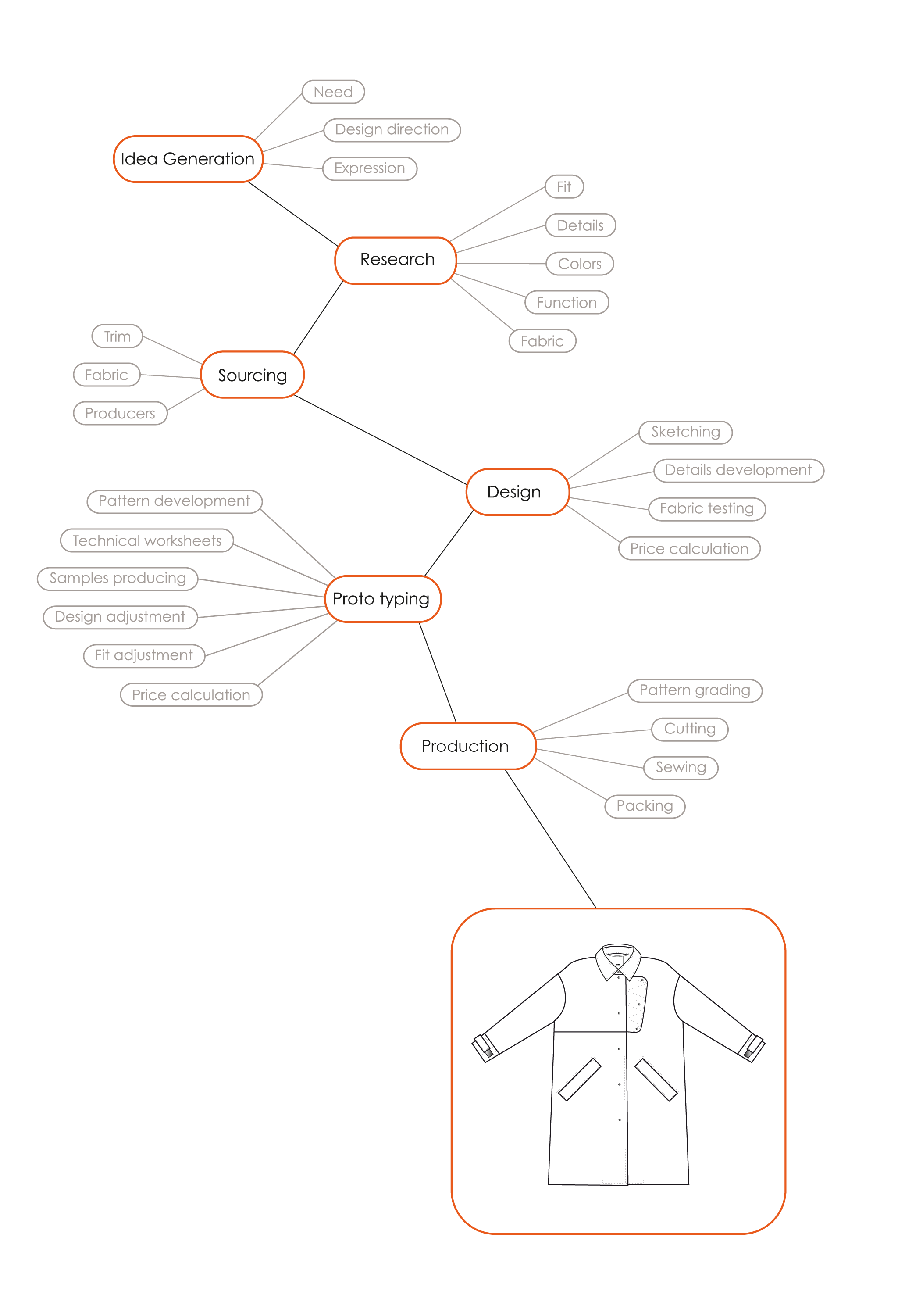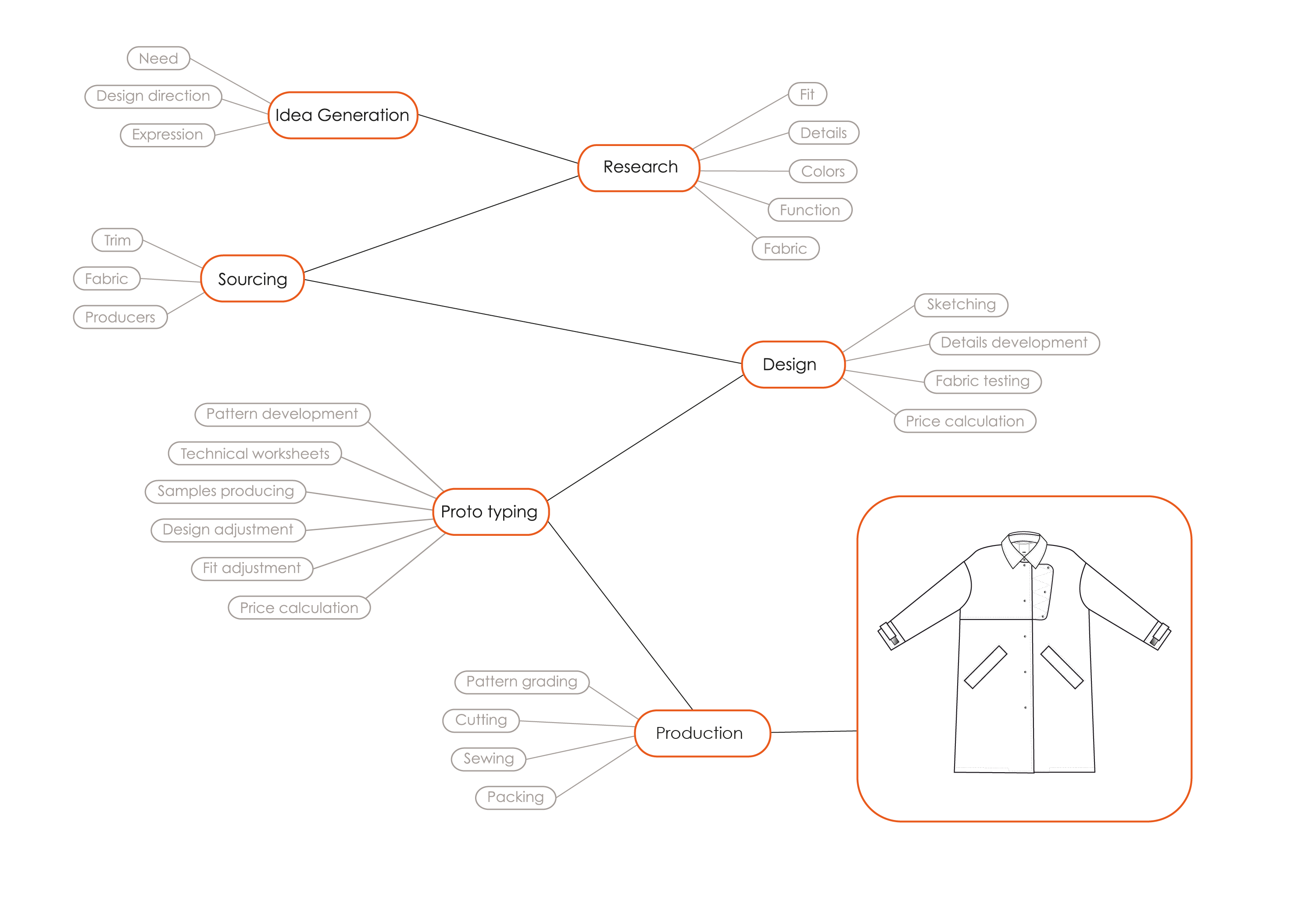 There's a long way to Tipperary – and from thought to final product. Here, you can see the process in designing your good example:
GENERATING IDEAS:
Every process begins with a good idea: we gather inspiration from travelling and experiencing the seasons; and from searching for the best reusable material
RESEARCH:
What type of fit and silhouette should the final garment have? Which details and colors would be just the right one - and which type of fabric would be the absolute best to meet our demands and match the aesthetics and functions of the garments? 
SOURCING:
Finding sustainable fabrics requires travelling to fabric fairs, using our network and communicating a lot with our suppliers; Checking durability, expression, certifications, prices and delivery times.
DESIGNING:
Now, we are ready to make the actual designs. The sketching phase begins and this is when the right idea meets good research and the excellent sourcing.
PROTOTYPING:
The technical worksheets for communicating the features of the garment are made and sent out to our suppliers. The production place receives fabric, trim, technical worksheets and patterns. They develop a sample in the correct fabric. A second fitting is done to make sure that the designs fits with the fabric and all fits with the wanted expression. Adjustments are sent to the production place, prices are calculated and we are ready for the next step.
PRODUCTION:
Our production places make our patterns ready for production. The patterns are graded, that is, made in desired sizes. The garment is now ready for the bulk production. The fabric is cut and the garment is sewn. Then, we have a rigourous quality control before the final garments are packed and shipped.
 
THE FINISHED GARMENT:
Your lovely garment is now ready to wear for years to come.